Mules defeat CZR 80-30

Mules lead 44-22 over CZR at half

This Week...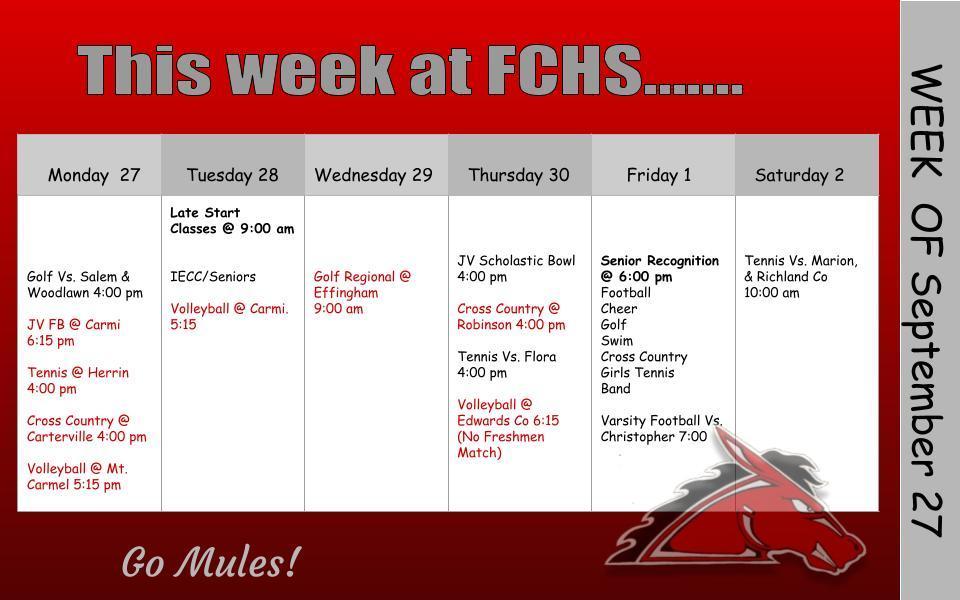 This Week...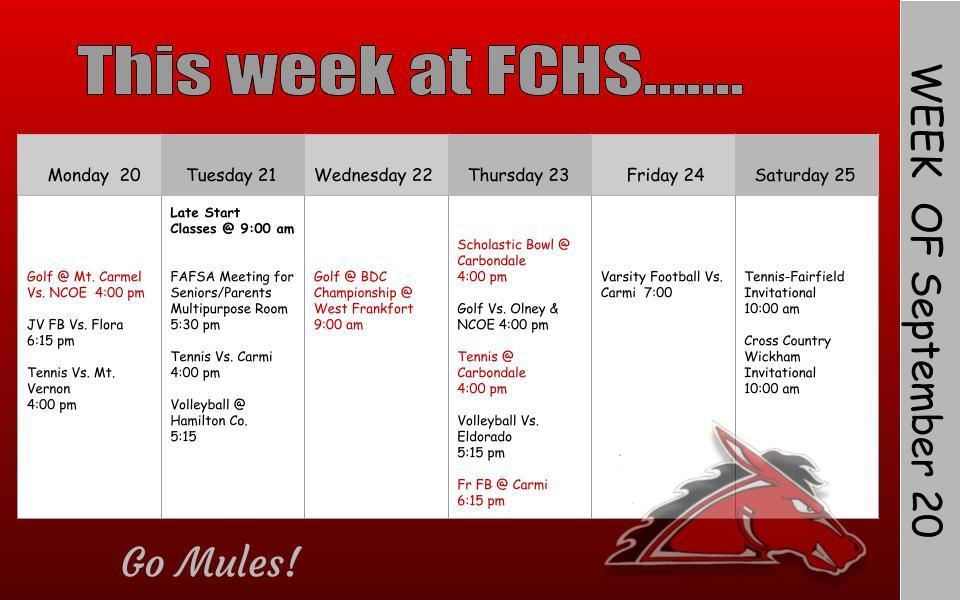 Mules win 52-14

Mules leads Flora 46-0 at half

Mules lead Flora 24-0 after 1 quarter

This Week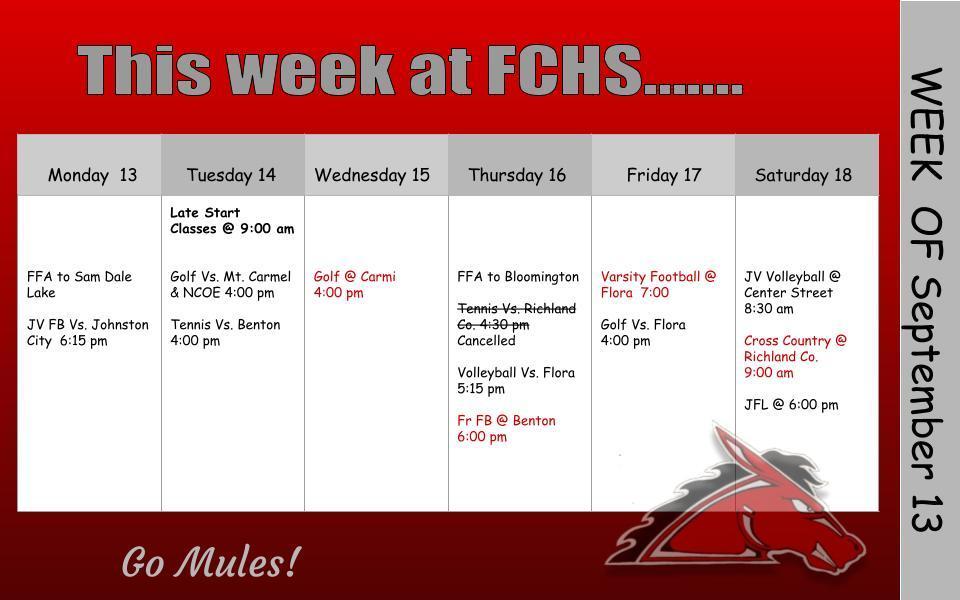 Congratulations to the lady Mules defeating Naperville Central 30-28 and 25-20. They advance to the Gold division in the Crossroads Classic.

Lady Mules open the Crossroad Classic with a straight set winner over Belleville Althoff 25-13 and 27-25


This Week

Mules win 34-20!

If you are watching the Mules from home you can find it at Facebook live catchtv2 live broadcast or Wfiw radio.com

This Week...


Lady Mules take game one 25-17 in the the championship match vs NCOE

Mules lead Eldorado 22-0 at the 4:35 mark in the second half lightening delay

10 minutes left in the second quarter the mules lead Eldorado 16-0