November Board Meeting...


Mules win 26-0!

Diego finishes 5th overall and Ella finishes 4th at Centralia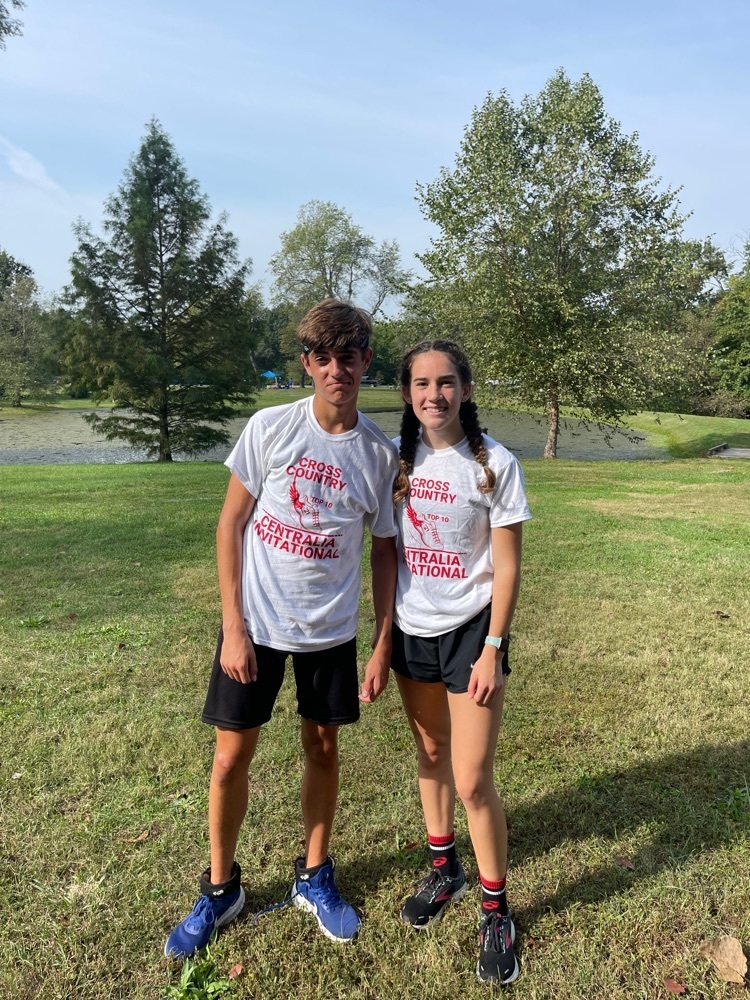 PRESS RELEASE October 6, 2021 Attention Parents of FCHS Students: This is to inform parents of Fairfield Community High School that students and staff were placed on a soft lockdown today around 12:40 pm. Administration and the FCHS School Resource Officer were simultaneously made aware of a potential threat made against the school on social media. After ensuring the safety of the students, staff and school, the lockdown was lifted. FCHS will always take these threats with the utmost seriousness and will always look out for the safety of our students. Jill Fulkerson Superintendent/Principal

Homecomming King and Queen Candidates!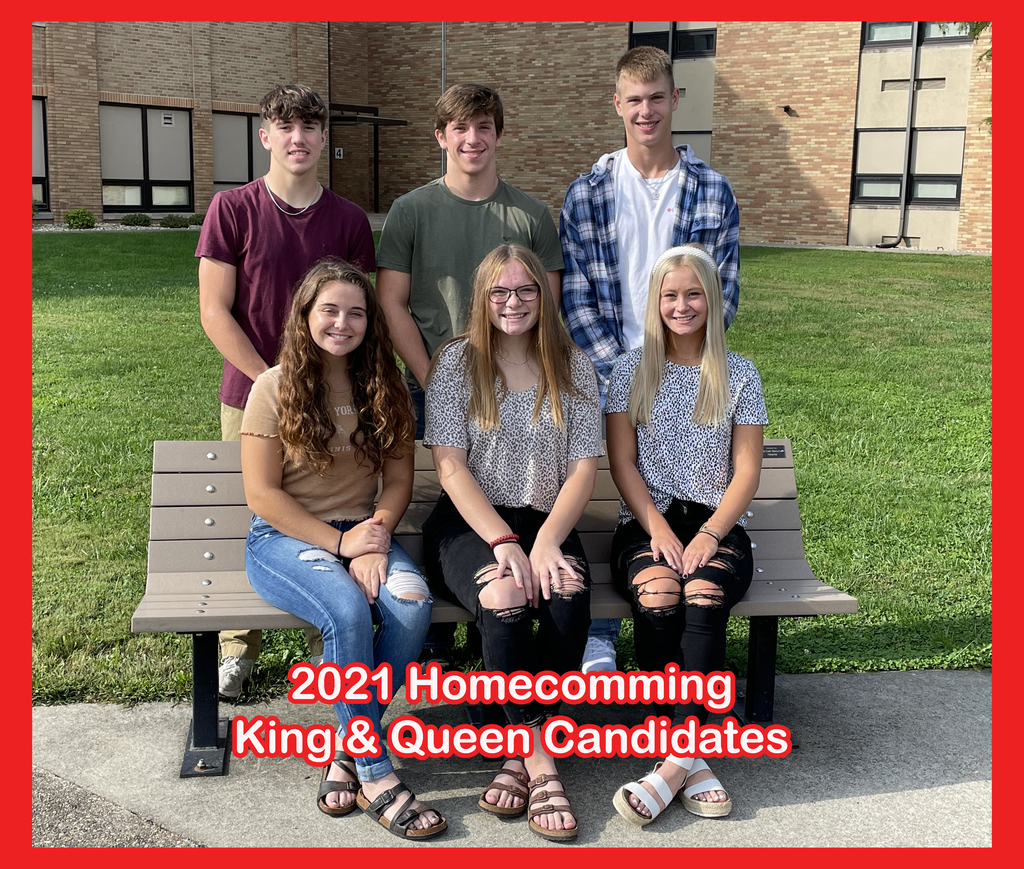 This Week…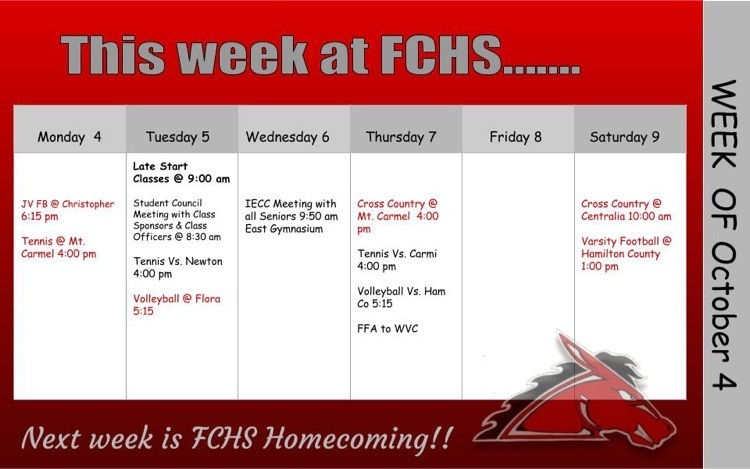 Mules defeat CZR 80-30

Mules lead 44-22 over CZR at half

This Week...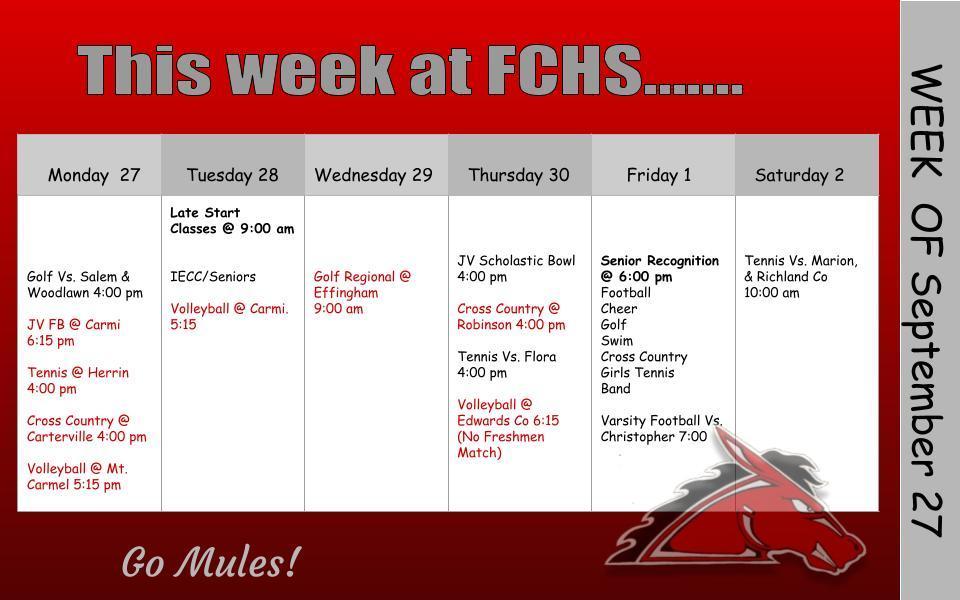 This Week...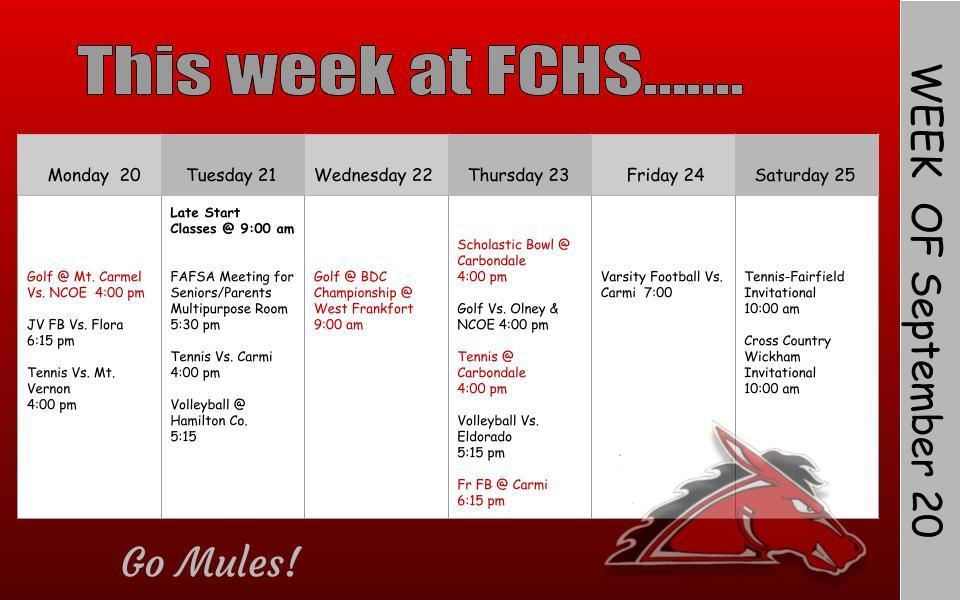 Mules win 52-14

Mules leads Flora 46-0 at half

Mules lead Flora 24-0 after 1 quarter

This Week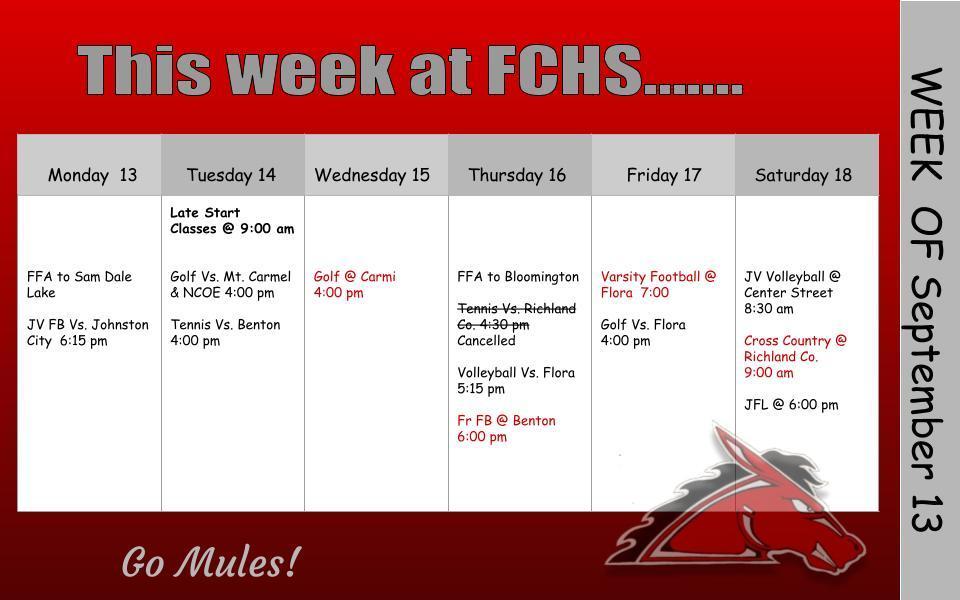 Congratulations to the lady Mules defeating Naperville Central 30-28 and 25-20. They advance to the Gold division in the Crossroads Classic.

Lady Mules open the Crossroad Classic with a straight set winner over Belleville Althoff 25-13 and 27-25


This Week