News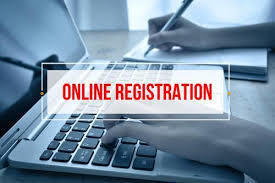 https://sites.google.com/fchsmules.com/2020reg
https://www.youtube.com/watch?...
Fairfield Community High School Announcements To view the daily announcements, please click here. This document updates every 5 minutes.
SEE ALL NEWS
LIVE FEED

Bob Wells
about 6 hours ago
FCHS 2020-2021
Cheer Squads
Basketball Football
Kaylee Barger Baylee Biggs
Alani Buchanan Alani Buchanan
Saydee Chappell Saydee Chappell
Chelsea Cuff Kiriyae Dickey
Kiriyae Dickey Madeline Foster
Madeline Foster Marlise Foster
Marlise Foster Miriem Foster
Riley Hedden Riley Hedden
Ella Mayes Maggie Koontz
Molly Oliver Ella Mayes
McKenna Poole Molly Oliver
Elyiah Taylor Elyiah Taylor

Fairfield Comm. High School
4 days ago
Important Mule Mania Information for All Freshmen and New Students. Please complete the Mule Mania 2020 Registration Form available here.
https://forms.gle/a2SVJgMSHT92aUkx5

Fairfield Comm. High School
6 days ago
Students wanting to participate in Student Council for the 2020-2021 school year can fill out the application available here. https://forms.gle/hRcR3vnuFyMwYgA26
Jill Fulkerson
7 days ago
ATTENTION PARENTS & STUDENTS: 2020-2021 Class Schedules will NOT be ready this week during registration. We are going from 9 periods to 8 periods and having to adjust some things. PLEASE BE PATIENT WITH US AS WE TRY TO FIGURE THINGS OUT!!!! We hope to post schedules on August 3.

SEE ALL POSTS